Marijuana and Our Youth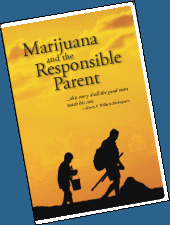 As marijuana laws change, parents have the best opportunity to guide young people. Read Marijuana and the Responsible Parent.

The booklets above include a description of marijuana and its impact, a discussion of how the changes in law may effect young people, a description of how marijuana use may signal problems among adolescents, and a description of drug education considerations given changes in marijuana laws and use.


Welcome!
This site is designed to provide help in making tough decisions in controversial areas, and to advise and persuade toward promoting health, safety and the environment.
---
TOPICS OF INTEREST
Download posters & brochures at NO CHARGE.